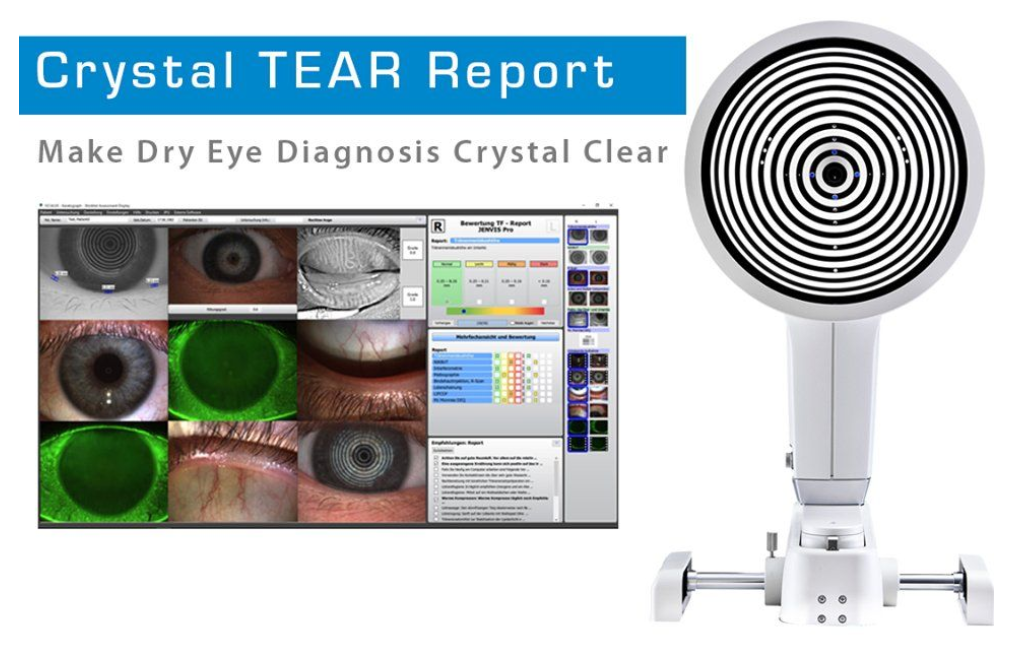 Keratograph by Oculus, In-Office Tear Analysis with Treatment Plan.
Our doctors diagnose dry eye syndrome by taking a detailed patient history and by performing a thorough external eye evaluation. Once that diagnosis is made, your doctor will order a comprehensive dry eye evaluation in order to truly identify the root-cause of your condition so that a custom treatment plan can be developed for you.
​​​​​​​
Dry Eye Evaluation - Having the right diagnostic technology is the key to proper treatment and management of dry eye syndrome, and at Carolina Family Vision, we use the world's foremost dry eye diagnostic technology -> The Oculus Keratograph 5M. It runs the Crystal Tear Report, which allows your doctor to show you the images, measurements, and videos that break down dry eye syndrome into its individual components and prove exactly where your condition comes from.