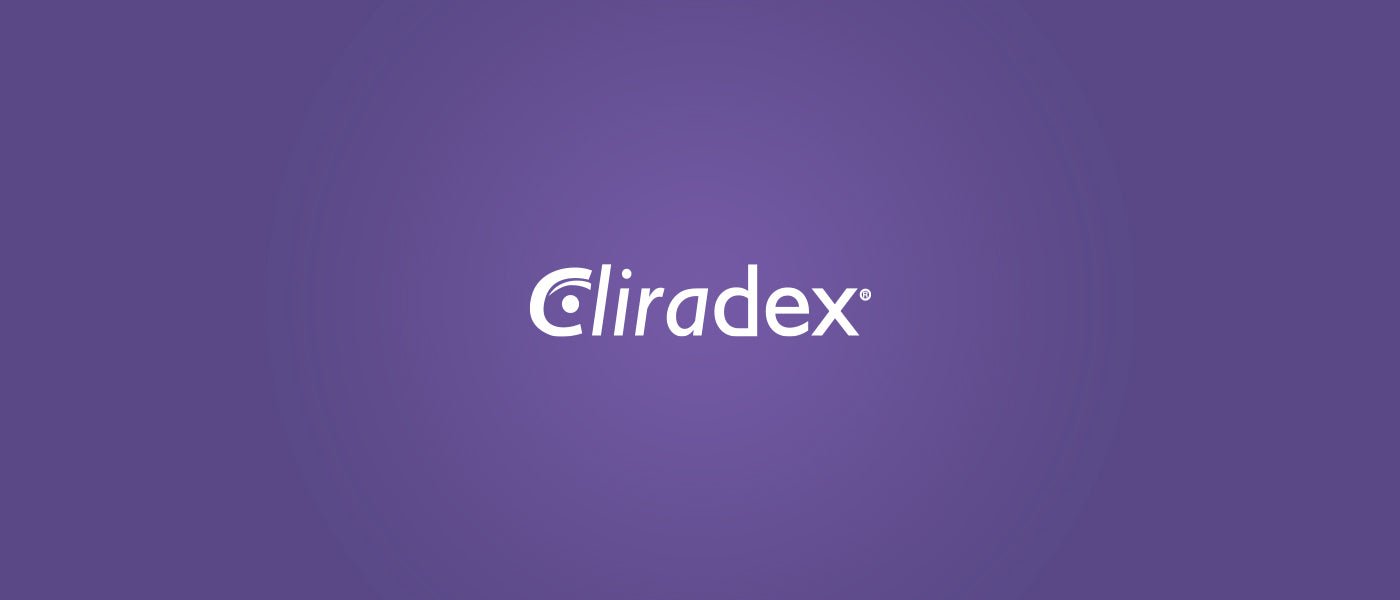 Cliradex eyelid cleansers are used to deep clean the eyelids and eye area. Ocular irritation due to blepharitis is primarily caused by bacteria and microbes on the eyelids and surrounding skin. The most effective way to relieve symptoms of blepharitis is through good eyelid hygiene.
Studies show that conventional treatment methods such as baby shampoo, surgical scrub, antibiotics, lice treatment, etc. are not effective in killing Demodex mites and could irritate your condition further.
Cliradex is the only deep cleaning solution made with 4-Terpineol, which is extracted from tea tree oil and proven to kill Demodex mites. It cleanses with natural ingredients minus the harmful chemicals, preservatives, or parabens. Cliradex is recommended by doctors as part of a good eye care regimen to help alleviate the symptoms associated with Demodex mite infestation, Blepharitis, Meibomian Gland Dysfunction (MGD), Rosacea, Dry Eye Disease, Chalazia, and other lid-margin diseases.
EASY TO USE
Cliradex Towelettes and Cliradex Light Foam are made of the same solution; the only difference is the application method. Both forms of Cliradex are no-rinse and are applied to a clean eye surface 1 to 2 times daily. Gently wipe or rub the eyelid and surrounding area with Cliradex and allow it to be absorbed by the skin as it dries. You may experience a slight refreshing tingle momentarily until it dries. Do not rinse unless you get it in your eye. In that case, rinsing with clean water should be enough.